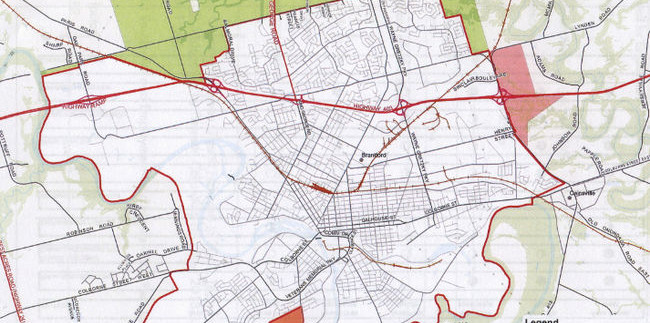 Brantford/Brant boundary deal "very close"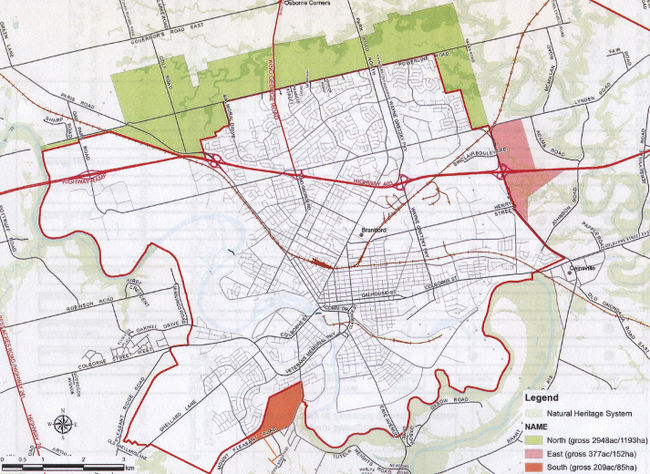 PARIS – Brantford and Brant County could be very close to a deal on boundary adjustments.
Brant council huddled behind closed doors for nearly two hours in a special education session Tuesday evening. They listened to a presentation on the details of the latest ongoing discussions between key staff for both municipalities concerning details of a possible agreement that would allow the city to annex parcels of county territory for residential and industrial development in return for compensation.
When they emerged from the session, Brant Mayor Ron Eddy divulged no details of the discussions, except to say council had directed the staff to continue meeting with their city counterparts toward an agreement that could be ratified.
"We have not set a date for a council meeting, but it could be very soon now," Eddy said, suggesting the two sides are drawing "even closer" to a deal.
"It would be wonderful if it could be concluded by the Oct. 27 meeting of council," he said.
Coun. Robert Chambers, often considered a hawk on the boundary change question, found the session a "productive" one.
"I think the city has turned the page, the county has turned the page, and we are now both on the same page," Chambers said.
The comments from Eddy and Chambers reinforce what politicians from both municipalities have been saying publicly for weeks, that an agreement on boundary changes that has eluded them over and over in five rounds in 12 years may finally be in the offing in a sixth round of talks.
"We're very close in our negotiations," Brantford Mayor Chris Friel said at the annual Mayors' Luncheon for the two heads of council, held on Sept. 30 by the Chamber of Commerce Brantford-Brant at the Best Western Brant Park Inn.
"We're feeling very positive about the direction that we're heading in and the time frames could be short."
In the last round of talks, the city was looking for about 2,000 hectares (5,000 acres) mostly between Powerline and Governors roads, in return for compensation to the county of between $13 million and $16 million.
The county wanted to surrender only about 60 per cent of that for a much higher compensation formula, with a commitment that more would be given when the city asks for and can demonstrate the need.
As the latest talks resumed in recent weeks, the main points of contention were the precise size of the land transfer, the amount of compensation, and when any handover of the land would occur.
source: sunmedia.ca